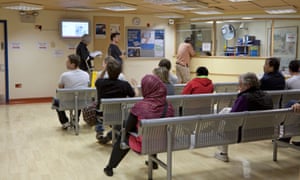 Tech company's health subsidiary planning digital ledger based on blockchain to let hospitals, the NHS and eventually patients track personal data
Google's AI-powered health tech subsidiary, DeepMind Health, is planning to use a new technology loosely based on bitcoin to let hospitals, the NHS and eventually even patients track what happens to personal data in real-time.
Dubbed "Verifiable Data Audit", the plan is to create a special digital ledger that automatically records every interaction with patient data in a cryptographically verifiable manner. This means any changes to, or access of, the data would be visible.
DeepMind has been working in partnership with London's Royal Free Hospital to develop kidney monitoring software called Streams and has faced criticism from patient groups for what they claim are overly broad data sharing agreements. Critics fear that the data sharing has the potential to give DeepMind, and thus Google, too much power over the NHS.
More at: Google's DeepMind plans bitcoin-style health record tracking for hospitals | Technology | The Guardian