Blockchain technology is revolutionising financial systems. Could it do the same for archaeological data?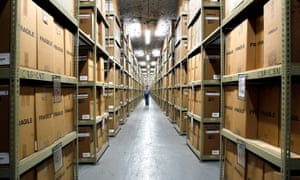 This month the world's first "archaeology coin" launched to fanfare from a small community; however, it might be part of a coming social science data revolution. Named Kapu, the digital currency is similar to Bitcoin, but specifically designed for archaeology. The technology underlying Kapu and Bitcoin is called blockchain and it may change data storage and cultural heritage protection. While the public is unaccustomed with blockchain, there is good reason to believe we may be witnessing the first step in what will become a standard technology over the next decade.
Everyone from financial markets and politicians to libertarians and doomsday savers are taking an interested in blockchain. Many of these individuals are not focused on the currencies, but the use of blockchain as a means to store and share data. It can create a record of assets that cannot be tampered with and it is being tested for assets such as homes and cars, organic food and sustainable fisheries, and, of course, artifacts.
More at: Archaeology and blockchain: a social science data revolution? – The Guardian